We've got a list of the best wedding musicians in Ireland together so you can be sure your guests are entertained at the drinks reception while you immortalize your big day! As expert and professional wedding suppliers, we take pride in partnering with and recommending only the best for your special day.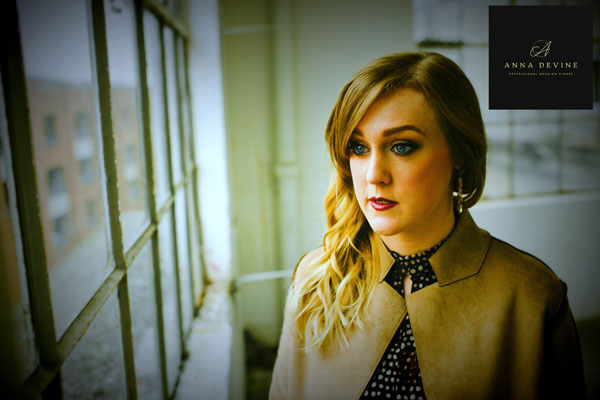 Anna Devine is professional vocalist based in Ireland. Her wide vocal range & unique style reflects hints of different genres & commands your unaltered attention. Anna has a wealth of experience & has built a rich extensive repertoire. She specialises in humanist, spiritual, civil & church ceremonies, and can also provide a wide range of music for your drinks reception.
Anna has gained years of experience performing as a soloist with the Dublin Gospel Choir since 2010. She has performed at several wedding venues in Ireland & abroad. Anna achieved 1st class honours in Music & Business from NUI Maynooth, performed with the RTE Concert Orchestra & has provided vocals for some of Ireland's premier acts.
Anna's voice can take a song's emotion to new heights, communicating it's subject remarkably. She has built a strong professional reputation & is happy to work with couples in deciding song choices that are unique to each style.
We choose Anna as we wanted our music to be unique and central to our ceremony. We knew she was an amazing singer, but we wanted more than just that. Anna was incredibly thoughtful in how she approached our big day, patiently helping us choose our songs, the order and guiding us through it all.
Music on the day meant so much to us and she really amazed us. It was so beautiful and personal. I would recommend Anna to anyone getting married or any other occasion!."
– Sarah & Leiha –
I knew Anna had an incredible voice and so I was thrilled when she was available to sing at my wedding. She has a huge repertoire of songs and was also delighted to perform some of other songs that I loved. She was so easy to work with! On the day she filled the church with such a beautiful sound and made the ceremony so special. I would highly recommend Anna for any wedding."
– Laura & John –
We were delighted to have Anna sing at our wedding reception and we really can't recommend her enough! She was so easy to deal with and made the planning of our songs completely stress free- we knew we were in good hands. My husband and I, along with our guests were completely blown away by her singing on the day and she really made our ceremony extra special."
– Deirdre & Andrew –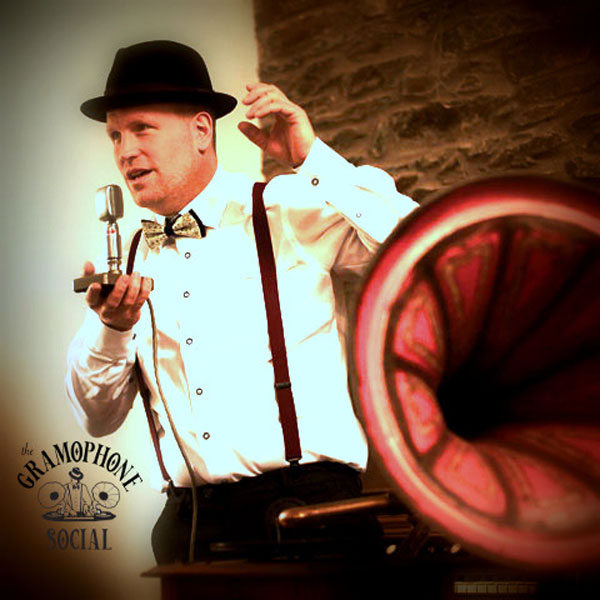 Trevor Gyves is the man behind The Gramophone Social which consists of two original hand-cranked gramophones from the 1920s era, vintage microphones, 1930s cinema speaker & original records spanning the early 1900s to the 1950s.
​The gramophones play 78 rpm records with Ragtime, Jazz, Traditional Irish, Classical & early Rock and Roll. The perfect volume for any reception, guests can chat, mingle or dance the jitterbug! A unique event for Weddings, Receptions & Corporate Events.
​The Gramophone Social, we want to create a listening experience from 100 years ago & bring you back in time. Not only an audio event, the gramophones provide a beautiful display in any venue, with the operator dressed to charm in traditional 1920's style.
A listening experience that takes you back in time. Perfect for Weddings, Parties & Corporate Events."
The extra touch that delivers an extraordinary ambience. Surprise your guests with the unique & memorable sound of the gramophone. The Gramophone Social brings a vintage touch to your event be it a wedding, party or corporate gig."
Playing genuine original records hailing from the early 1900s to the 1950s, we deliver an experience that will stay with your guests long after the occasion."
Contact Gramophone Social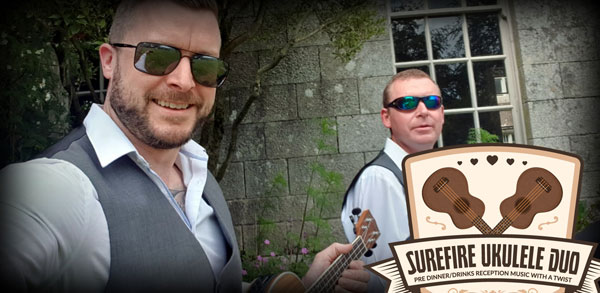 Surefire ukulele drinks reception music duo comprise of Adam & Alan, two extremely skilled, multi instrumentalist musicians!
The guys play music from 1950 covering everything along the way to the current chart toppers of today, all delivered instrumentally, whilst being totally conducive to conversation for all weddingsinireland.
Experts in creating the perfect melodic atmosphere and 100% mobile, so when you get that cracking day for your wedding, Adam & Al will happily set up, in no time, outside to lilt and lull you and your wedding guests into dinner time : )
Adam and Alan, thanks so much, lads, we had such a lovely time celebrating to your tunes on our wedding day! Everyone was asking us who you were and we found you!! Thanks also for being so flexible and accommodating with the weather changes, we so appreciate everything and will be suggesting you guys as much as we can in the future!!"
– Claire & Joseph (Galway) –
Hi Roy (Al & Adam),
I just wanted to take this brief moment of calm to thank you for all of your work last weekend! From the minute people arrived and heard the ukuleles out back, to your energetic and enthusiastic performance, right through to your fun and entertaining DJ set, we couldn't have asked for more from the 3 of you. It was a real pleasure to have you play at our wedding, and we could not have asked for a more obliging, professional, and fun group of musicians to carry the celebrations for the evening.
So again, thank you for what you brought to Borris House on what was really the best day of our lives. Kindest Regards"
– Emma & Tommy Earls (Carlow) –
Lads, thanks a million for everything! You created the perfect summer soundtrack to our wedding and we all had so much fun singing along with your playing! We wish you both continued success on your musical journey and really can't wait to hear you again next year at Lorna's wedding :)"
– Tim & Ollie (Kerry) –
Contact Surefire Ukulele Duo