You know how much work planning a wedding is, and we're sure each of the special people who helped on the day and in the leading up to it deserve a thank you. Wedding favours are a thoughtful, charming and sweet way to say thank you for being here and sharing our special day with us. Check thank yous off your wedding planning checklist with these special wedding suppliers. As expert and professional wedding suppliers, we take pride in partnering with and recommending only the best for your special day.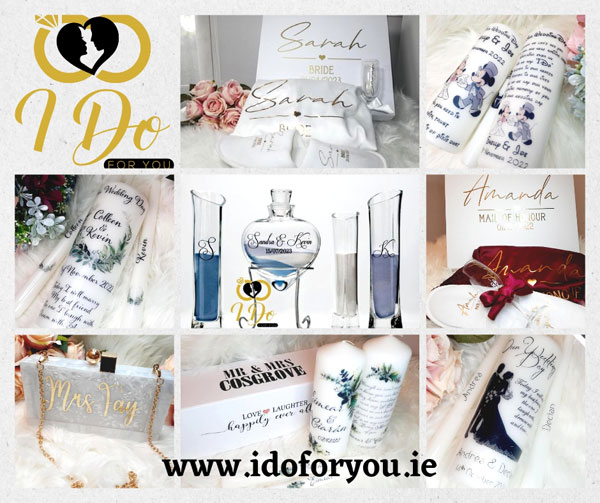 My name is Baiba, my wonderful husband, Declan & I have three lovely children & I Do For You is our small, family run Irish online business. We create personalised products for weddings, christenings & other occasions. We provide an assortment of accessories for bridal parties & hen parties, including custom made wedding robes, denim jackets, glass flutes, cosmetic bags, mugs & also personalised candles for weddings!
We take great pride in our work & always produce wedding gifts that are unique & will stand out now & into the future!
Fabulous service…ordered wedding candle super quick service, customer
service is fantastic constant updates. Candle arrived so quickly and it is
Fabulous exactly what I wanted."
– Jennifer Costi –
Excellent service, great communication, speedy delivery and beautiful wedding candles. So happy I choose IDoForYou and would highly
recommend them."
– Sarah Riordan –
Excellent service and communication, quick turnaround time, absolutely
delighted with our unity candle set, would highly recommend"
– HC Beauty Studio –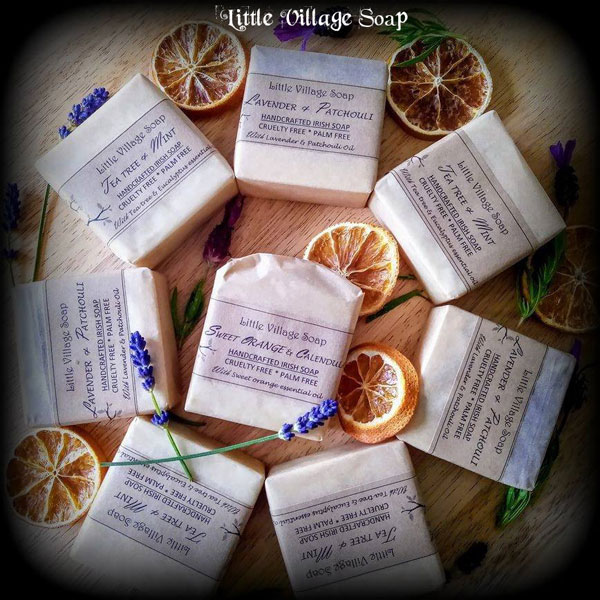 Handcrafted Irish Soap wedding gifts/favours, using the traditional cold process method. Made fresh in small batches. Cruelty free, paraben free, SLS free, palm oil free. 100% vegetable based, which is the most natural soap form available.​
All soaps are made from 100% natural ingredients and all presented beautifully in 100% Eco-friendly packaging!!
Our soapy gifts & favours are made in small batches (the old fashioned, traditional way) & have kept their vitamins, minerals & most importantly glycerin. It is the most natural soap form available. We're sure you & your guests will notice a difference on your skin as soon as you begin to use 🙂
I have purchased a variety of soaps from Little Village Soaps both as presents and for personal use. They are cruelty free and rubbish free, I adore them, each and every one of them"
– Sarah Lowndes (Dublin) –
Absolutely beautiful products. We were delighted with ours and all our guests commented on how unique they were, thanks so much, Ciara!!!"
– Tara & Tony (Wicklow) –
Made perfectly & delivered on time too!! We are so happy we found/chose Little Village Soap for our wedding favours. Finding an all natural, Eco friendly, Irish made product like this was nothing short of a miracle! Thank you Ciara and the team at Little Village Soap & all the best for the future"
– Anita & Karl (Kildare) –
Contact Little Village Soap
Wogan Secrets Luxury Candles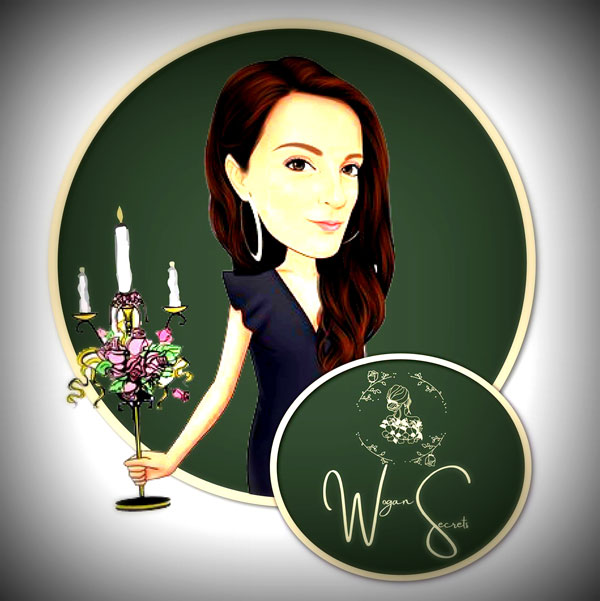 Based in Slane, County Meath, Wogan Secrets is a multi award winning online boutique which supplies occasion candles, gifts and accessories, that speak opulence and luxury.
Irish Award winners in 2019 & Double Irish award winners in 2020, we also supply custom designed and personalized items such as; invites, RSVP, thank you cards, roll-up banners, stickers.
Stacey Wogan created Wogan Secrets in 2017 and since then has won several awards which celebrate her unique and creative approach. "Its not just that I love my job, it's my release!! I love to design and I really love to create something beautiful".
"I love to get into the minds of my customers and build a unique one of a kind design to match their wedding theme or ideas." We supply to wedding couples not only in Ireland but across the globe also!! Brides and Grooms-to-be can expect to get a beautiful candle with their wedding date, details & matched to their theme.
Hi, I just want to let everyone know how amazing this company is. I won my wedding candles due to this girls amazing gesture to help brides in this hard time. Not only was she very professional and helpful she always kept myself updated on delivery etc which is a must for any order.
When my candles cane nit only was I so overwhelmed with the incredible detail (marble effect) but the size etc of the candle was just perfect. Quality is perfection, price is just spot on. I would recommend this company to every bride and groom and also for other occasions. I'm one happy bride to be. My candle will be my something blue for my special day. Thank you so so much J"
– Darcyella Hunter –
We won our candles on a Facebook competition. Stacey was an absolute dream to deal with, very professional and no question was too much. We also got her to make us a matching memorial candle in memory of our parents. We are absolutely delighted with our candles. So profession & the attention to detail is second to none. Thank you so much Stacey xx"
– Valerie & Tony –
She put every single little detail into the candle that I wanted & more. She went above & beyond for me & Liam even when we had problems with the postage & got sent to the office she was so helpful & got our tracking number & assisted us the whole way.
I was so impressed with her professionalism & her dedication & work ethic that I bought a set for my brothers wedding too. I adore the work she has done not just for my wedding but for all weddings & events she has taken time to do. She is a wonderful person & very kind hearted would go above and beyond for everyone to make sure they are happy. I would recommend her to everyone & anyone 100%. Xoxo"
– Alison & Liam –
Contact Wogan Secrets Luxury Candles