Make the memories of your special day last forever, and find the best wedding photographers in Ireland here today with Leinster Wedding Suppliers to make planning your wedding easy. As expert and professional wedding suppliers, we take pride in partnering with and recommending only the best for your special day.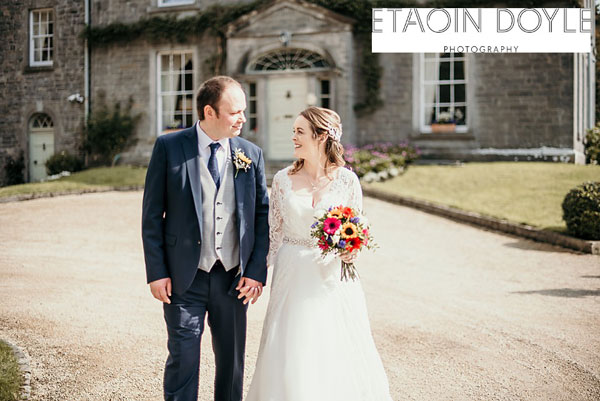 Hi, my name is Etaoin & I am a wedding photographer based in Meath, I cover all of Leinster & nationwide. A 'happily ever after' is for many couples the first chapter in their own love story.
My documentary style of wedding photography allows me to blend into the background without missing any of those special moments you want to remember forever. Be it a stolen kiss, a hidden tear, a joyous smile, no memory is lost as it's captured on camera forever.
I have been photographing weddings for eight years. I love every second of a wedding day, the romantic, chaotic, teary eyed, beautiful moments that make every story unique! I would love to tell your story so please contact me below to check availability.
Couldn't have asked for better, we love the photos of our wedding and Etaoin was so lovely to work with on the day, so unimposing she allowed us to enjoy every minute of our day while capturing all the special moments and fun of the day beautifully"
We booked Etaoin for our Big day and from the beginning she put us at ease and helped us to relax behind the camera with her kind and friendly manner. She allowed the day to flow naturally while capturing some truly beautiful photos, that we feel reflect the day perfectly, telling the story so completely from start to finish. We would highly recommend her for her professionalism and her warmth."
Etaoin photographed our wedding recently and she was a pleasure to deal with from the very beginning. She was polite and totally unobtrusive on the day and we had a great time taking our photos with her. I highly recommend Etaoin!
Contact Etaoin Doyle Photography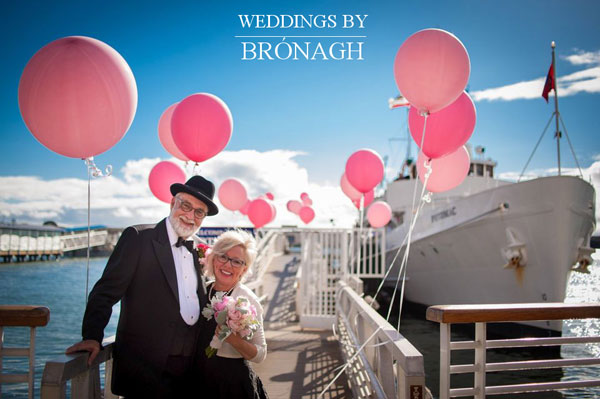 Brónagh Cannon is an award-winning wedding photographer specialising in romantic, editorial style wedding photos in Ireland and worldwide.
When not photographing weddings she can be found travelling the world (sometimes, both together – Getting to photograph destination weddings!, sampling new food, new cultures and taking far too many photos!
Fully insured, fully qualified and registered member of the Irish Professional Photographers and Videographers Association (IPPVA). She is also a proud member of the Society of Wedding and Portrait Photographers (SWPP).
Absolutely lovely person, and we couldn't be happier with our wedding photos! Thank you so much, Brónagh, we both wish you all the continued success you deserve!"
– Hazel & Brian (Tipperary) –
We are so delighted that we had Brónagh as our wedding photographer. On our big day, she made us 'socially awkward pair" feel so comfortable in front of her camera and all our pics turned out looking natural & fun, you really captured the vibe of our wedding perfectly! Thanks so much for everything"
– Claire & Joseph (Dublin) –
Stunning photography by a really lovely person. I would (and do) highly recommend Brónagh to anyone and everyone that is getting married"
– Helen & Anthony (Meath) –
Wedding Photography Laois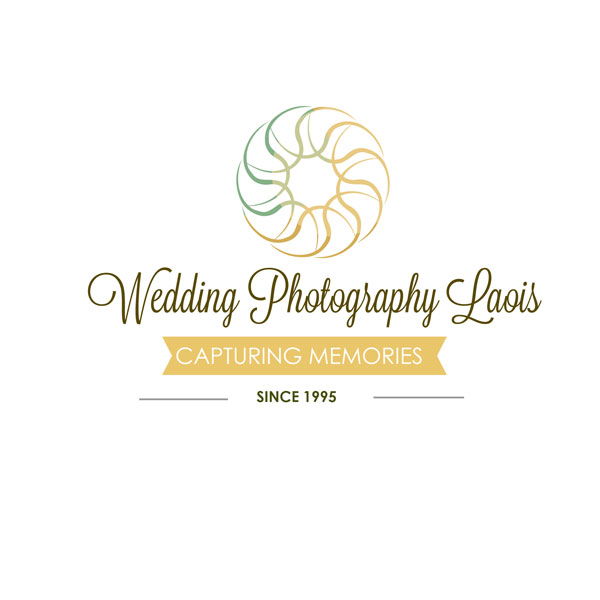 Your wedding day is such an important day & capturing the memories in photos is a great privilege and responsibility which I take very seriously and enjoy immensely. Having had the honour of covering weddings for over 25 years, every single one different & all captured to reflect the emotions, fun and joy of the day!
I love to meet & chat to new brides & grooms & see exactly what they want. I take a large variety of photos, to capture the atmosphere of the day, which every couple will have years of enjoyment from.
Your Beautiful photographs will be a mix of relaxed casual photos to produce a contemporary album with a variety of styles – which ever suits you best! We work across Leinster & Munster, being based in Laois, we are pretty central, an hour from Dublin on the doorstep of Kildare, Carlow, Offaly, Tipperary & of course Laois, which also has some of the most beautiful venues.
Have a look at my testimonials & if you are interested in using me as your photographer on your special day, give me a call or fill in your details on the contact form.
Best of luck in all your wedding arranging!
I feel Aoileann went above & beyond what I paid. Not only did she come early & leave late, & take incredible photos, she also provided me with the wedding experience I desperately needed.
I did not have a planner for my wedding & Aoileann assisted in calming my parents & myself down when we felt the need to rush before the ceremony began, and once the ceremony was over she reminded Miguel & I to take a moment to celebrate & enjoy a beverage & canapé. We easily could have been pushed along throughout the photography process because Miguel & I never want to keep anyone waiting, but Aoileann put us first & I am so grateful!
I could not have chosen a better photographer. I immediately felt comfortable with Aoileann & so did Miguel which is so important when you are sharing such intimate moments with someone. Aoileann is a 1st rate photographer. I cannot even choose a favourite from the day because I love them all. Thank you Aoileann for everything! When Miguel & I renew our vows in Ireland I'll give you a call!"
– Kasey and Miguel –
This review is well overdue! Aoileann was our photographer for our wedding 2 years ago. We organised everything from Australia and Aoileann made it so easy for us!! Aoileann is an amazing photographer and hiring her was one of the best decisions we made! She helped the whole day run smoothly, she gave us plenty of time to relax, have a drink and a chat between photos. The photos are amazing, she is extremely talented and captured the atmosphere and all the laughs from the day. We are so lucky to have found Wedding Photography Laois and highly recommend that you look no further if you are on the search for a photographer for your special day"
– Vanessa and Stevan –
Aoileann was amazing on our wedding day. She went above and beyond our expectations of wedding photography. She fitted in like one of the family and everyone was so relaxed around her. Our finished album is amazing and we will cherish the memories forever. Thanks so much for making our wedding day so special x"
– Louise and Thomas –
Contact Wedding Photography Laois