As much fun as it is, planning a wedding with just the two of you is a difficult task. Getting the right wedding planner can make things just a breeze and eliminate the stress of planning a wedding. Find a wedding planner that's a perfect fit for you with us today. As expert and professional wedding suppliers, we take pride in partnering with and recommending only the best for your special day.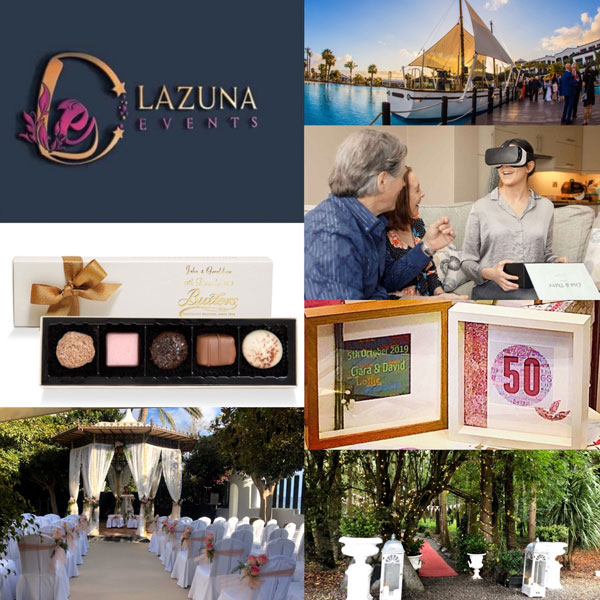 Based in Dublin, Miriam has spent over twenty five years organising Corporate Events in Europe & Ireland. The first event that she planned was her school graduation when she was just eighteen – it was held in Red Cow Moran's Hotel & since that day, she has organised everything from Corporate Golf outings, to Dinner Dances, Christmas Parties & five day Conferences in Monte Carlo, London & Amsterdam.
With a great eye for attention to detail, Miriam is able to maintain the highest standards possible while bringing new & fresh ideas to every event. After planning & organising her own wedding (Lanzarote May 2019), she has set up Lazuna Events, a Wedding & Events Planning company which offers you all the services you need under one roof.
Miriam has a fantastic team which offers everything you require from Butlers Chocolates Wedding Favours, Virtual Reality Videography, writing & posting your wedding invitations, to styling & decorating your venue, sourcing excellent suppliers to ensure your big day goes exactly as you have dreamed it would, all your life.​
Miriam who runs this business was so lovely to deal with. She phoned me when she had our Butler's chocolates ready and then delivered them to me. They were boxed up beautifully. With our names and dates of wedding. It was a lovely treat for our guests."
– Lynda Collins –
I highly recommend Miriam and the team at Lazuna Events. We were looking to add a personal touch for our wedding couples. We worked with Miriam and she helped us through every detail of customising favours. Miriam helped us select the one that fitted best with our brand. We are delighted with the results and more importantly our wedding couples love them. Thank you so much Miriam." 
– Dermot & Michelle Saurin (Classic and Executive Car Hire) –
With the average stresses of planning your own wedding, both working full time and having a 2 year old child, it was quite difficult to juggle all elements at the same time. A close friend of ours highly recommended Lazuna Events to help take some of the burden of planning the wedding. We had already a lot in place, but when speaking to Anna and Miriam at Lazuna Events, they put our minds at ease. With only a few weeks before the wedding they helped us no end with suggestions and brought up things we had not even thought of. They met us at the venue and went through every intricate detail of the run through of our wedding. We opted for our venue because we wanted an outdoor ceremony, the ceremony was going to be in the middle of a woodland, but being Ireland, the heavens opened. All of our wedding decor was set up beautifully outside by the Lazuna team that morning. As any nervous bride, the team contacted my maid of honour and relaid to her they had everything in hand and were relocating the ceremony inside the hotel and it looked just as magical. This really put my mind at ease. The team at Lazuna were there for any complication to be ironed out they were fantastic to work with and made our day extra special with all of their help. I would highly recommend Lazuna Events to anyone who is planning a large event or wedding. The team is highly professional, friendly, relatable and execute the day perfectly."
– Ciara and David Costello xxx –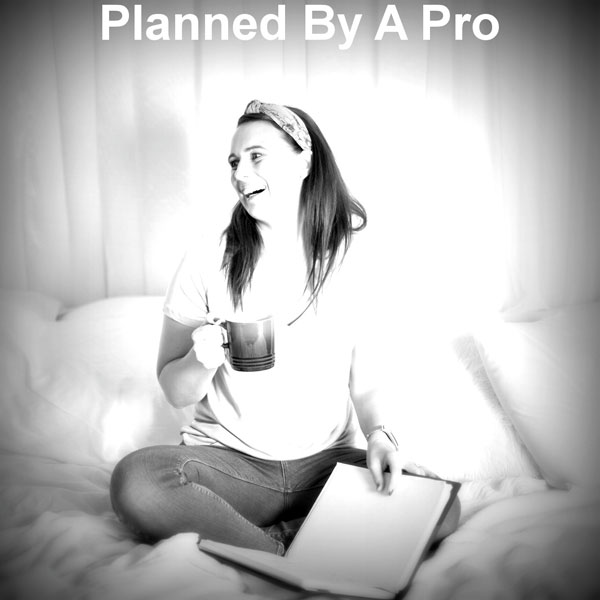 Wedding planning & coordination: your wedding, planned to perfection! If you want the big sisterly touch, with someone you trust, that is helpful & honest, then you have come to the right place.
Planning events became Jill's life, a little by accident when she was hired to become an event planner before she finished college & off she went to help client's plan their special events.
She soon realised she had a natural talent just waiting to be discovered! And today she is here, to apply that same love of planning to your wedding day.
Planning & executing hundreds of events has been Jill's lifestyle choice for the last twenty years – in the event industry your job is called a 'lifestyle choice' because it takes up so much of your life!
No one wants the planning of their wedding to take over their life & that's where hiring a planner comes in handy! Are you ready to wake up on the morning of your wedding & think, "WOW that was a breeze!" – Jill Hughes of Planned By A Pro loves to help clients plan their wedding day so that you can wake up on what will be one of the most memorable days of your adult life & think just that.
I don't usually send "Thank Yous" in advance of something like this but I just had to tell you this today. So the reason I'm sending you this note is to give a very big thank you for being all over it and taking such great care of us. You get me the follow up information the next day and sometimes it seems too fast and it pushes me to get things done. I deal with hotel managers and planners all the time and some of them just don't get it. You get it – thank you Jill."
Jill the feedback is wonderful, We woke up this morning to so many messages saying how much everyone enjoyed the day. The marquee looked fab and the entertainment was particularly fun! It all ran like clockwork! We couldn't have asked for a better person to guide and support us on the journey to our big day. Loved It."