12-Month Wedding Planning Checklist
The big question has been asked and you've said yes, congratulations! Now it's time to start wedding planning for your big day and creating the wedding that you have dreamt of! Planning a wedding can seem like an overwhelming task, with so much to do, but if you give yourself enough time then it becomes a lot more enjoyable and a lot less stressful. There are plenty of resources out there to make your wedding planning journey that much easier, from our own wedding website with Irish Suppliers to countless other wedding blogs, wedding bands and more!
This is why our team at Leinster Wedding Suppliers has put together this post, to bring you a 12-month wedding planning checklist and narrow down some of the key aspects to consider when you go through the wedding planning process. Our team have broken down the year into 5 manageable sections, advising you what to focus on at different stages of the wedding planning process to get your planning timeline together. 
Leinster Wedding Suppliers is a collective of the best wedding suppliers available, based in Leinster and serving all of Ireland to help create magical wedding days for happy couples. To learn more about what you should add to your wedding checklist to make sure that you're prepared for your big day, keep reading. 
12 Months Before the Wedding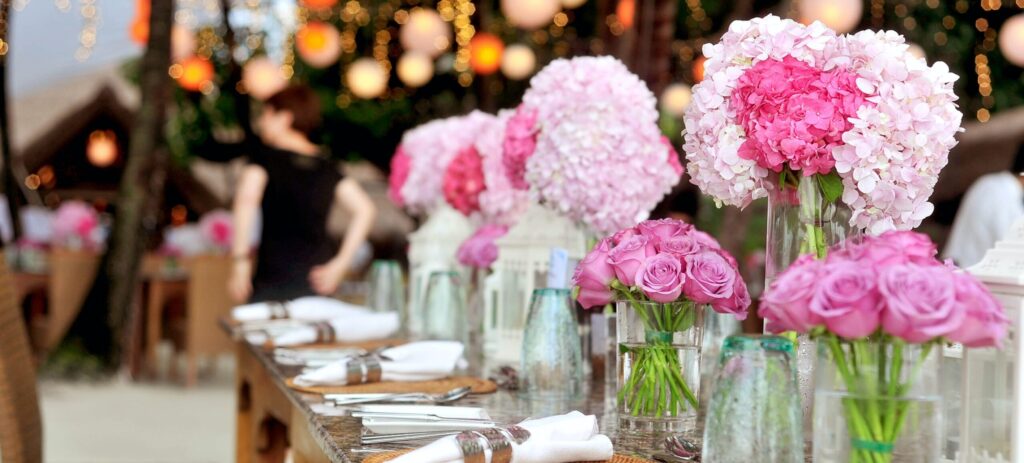 So it's time to start planning your big day – exciting right? – and there is lots to do. 12 months before your chosen wedding date it's important to sort out all of the major elements of your wedding. You can then build on these to create the most magical day ever for you and your partner. Think guest list, reception venue and wedding dress ideas.
Choose your wedding style/theme.

Decide your wedding budget.

Put together your guest list.

Decide on the all-important Wedding Venue.

Book your Celebrant/Solemniser.

Speak with a wedding planner, if you intend to work with one. (Often the wedding venue will have a wedding planner on staff that they can put you in contact with)

Start arranging appointments at wedding dress boutiques.

Plan and throw your engagement party (if you haven't already)!
9 Months Before the Wedding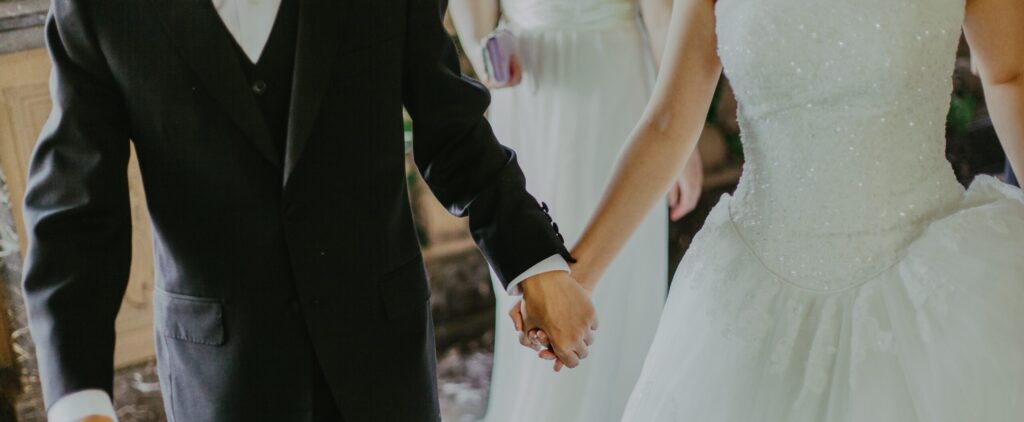 When you've got all of the key parts of wedding planning out of the way, the fun can really begin. 9 months is still plenty of time before your big day, giving you the time you need to sort out everything else that will help to make your wedding day the best day ever. It's time to start focusing on the smaller things and making sure that you have everything booked.
6 Months Before the Wedding 
It's now 6 months before the big day, you're probably very excited at this point and just can't wait for the day to come. It's time to start planning and sorting out the finer details, and ensuring that you've got everything organised for your big day. 
Shop for bridesmaid dresses.

Sort your Hair and Makeup arrangements.

Reserve a hotel for yourself and your guests if needed.

Consider if you want a rehearsal dinner for your wedding.

Consider your transport and your guests' transport.

Order your wedding cake.

Send wedding Invitations out to your guests.
3 Months Before the Wedding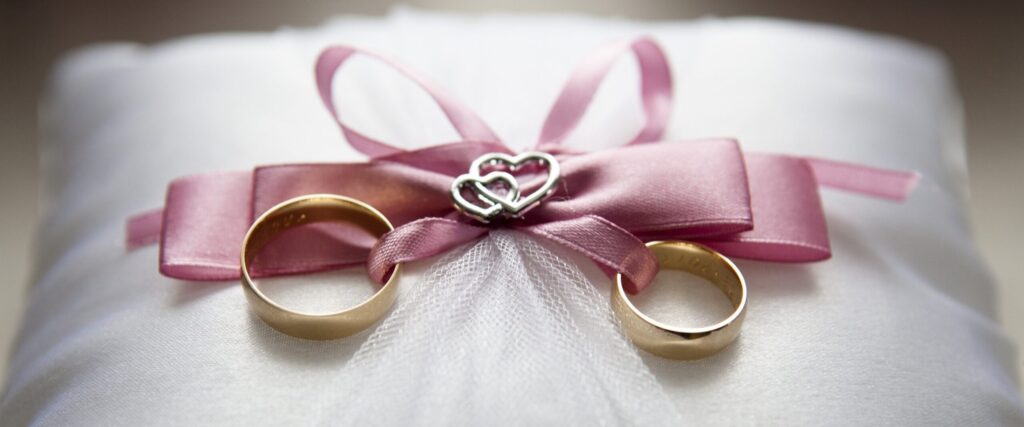 Your wedding is creeping up quickly, but don't worry, 3 months is still enough time to sort any last-minute things out. This is the perfect time to arrange any finishing touches that will make your wedding day perfect. You should have all of the major planning done for your wedding day by this point, so you can finish your 'to-do' list and start getting excited.
Create your seating/table plan.

Meet with your Celebrant/Solemniser to discuss your ceremony.

Finalise your menu and drinks with your catering company.

Purchase any accessories you need for your wedding.

Purchase Gifts for bridesmaids, groomsmen and family members.
The Night Before the Wedding
It's finally here, your wedding day is tomorrow! The night before your wedding there isn't much you need to do, as all of the hard work has already been done and you're prepared for your big day. So, you can take the evening to relax, spend time with your family and friends, and get excited about what tomorrow will bring.
Prepare your outfits for the big day tomorrow.

Make sure everyone, Bride, Groom, bridal party, celebrant, wedding photographer etc, is on the same page about the run of day and ceremony for the wedding.

Read over your vows one last time.

Have a pre-wedding day pamper.

Get an early night, so you can wake up feeling refreshed and ready to go. 
Create the Perfect Wedding Ceremony with Leinster Wedding Suppliers
We hope this 12-month wedding planning checklist has helped you when it comes to planning your big day and made your life a little bit easier. If you're looking to start planning your wedding, then why not use Leinster Wedding Suppliers? 
We work with the best of the best, ensuring that you have access to professional wedding suppliers in Ireland to help you create your dream wedding day. Most of our suppliers operate nationwide and travel/deliver to all 32 counties of Ireland to bring your wedding vision to life.
Bringing you Talented Wedding Suppliers in Ireland
Here at Leinster Wedding Suppliers, we bring couples talented wedding suppliers in Ireland, with each of our suppliers being experienced and knowledgeable in the wedding industry. We are a boutique collective (only listing 3 of the best wedding suppliers per wedding category) to bring you the very best for your big day. 
Whatever it is that you need to book to make your big day perfect, we are sure to be able to provide you with a quality supplier here at Leinster Wedding Suppliers. We ensure that couples can find everything they need for their wedding with us, so you won't have to search the internet for local suppliers, saving you a lot of time and hassle. 
If you'd like to book any of our wedding suppliers, all you need to do is use the contact form on their profile page on our website. You will be able to contact the supplier that you're interested in directly and speak to them about your wedding needs. 
If you have any questions for our team over at Leinster Wedding Suppliers, don't hesitate to contact us. We are always happy to help and answer any questions that you might have. You can reach us by filling out our online contact form and we will get in touch with you shortly.